Technical Meeting #6: Optical layout for CoDR
This meeting took place at 14:00 on Thursday 3rd June. Attendees: JSY, MF, ADR, XS, CAH, DMAW, EBS
Agenda
Impacts of coupling component mounts together (e.g. on a common baseplate)

With reference to error budgets

Need for flat folding mirrors
Selection of layouts and error budgets to present at CoDR

Variations on selected layouts to present at CoDR (e.g. "telephoto" lens arrangement)
Selected Layouts
We have selected the following 3 conceptual layouts to present at CoDR (with error budgets). The drawings below are preliminary - the layouts are to be refined by Alex.
OAP (reflective, folded)

Focal length 1600mm, OAP off-axis angle 10 deg
Dog-leg Transmissive

Focal length 1525mm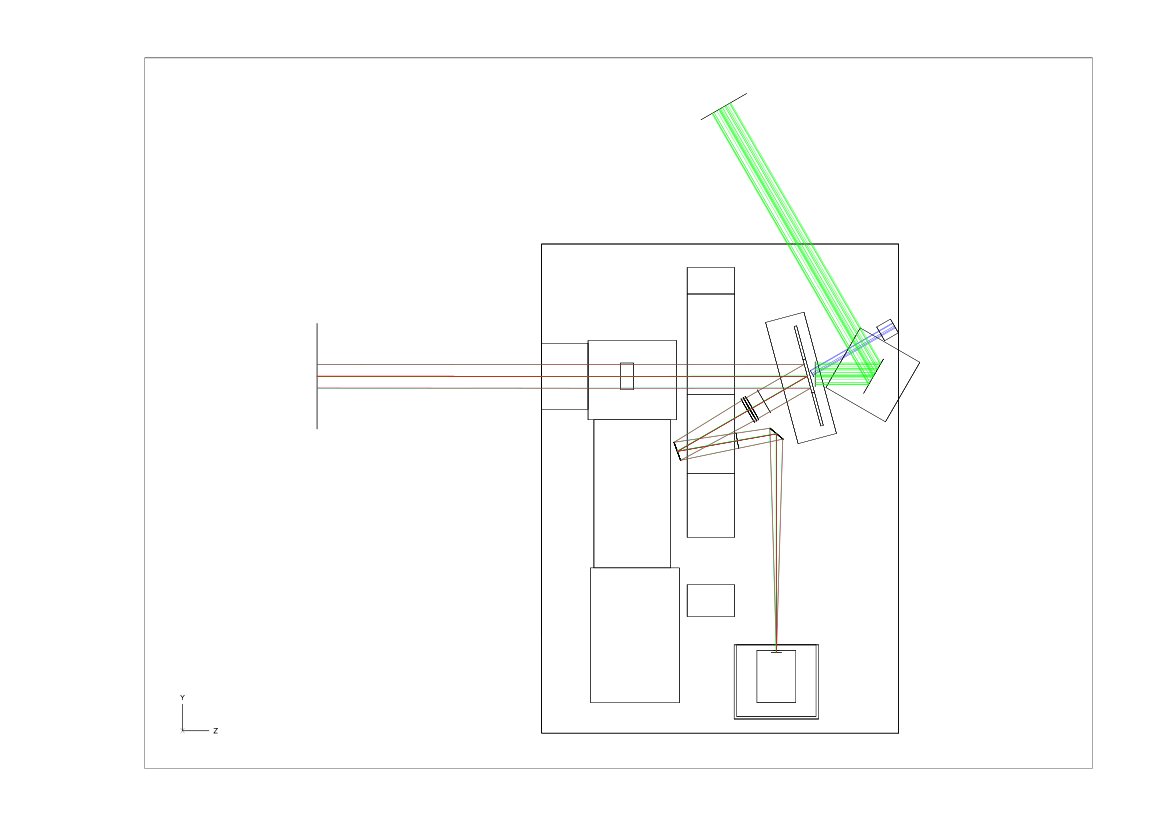 Zoom Transmissive

Variation from TechMeet7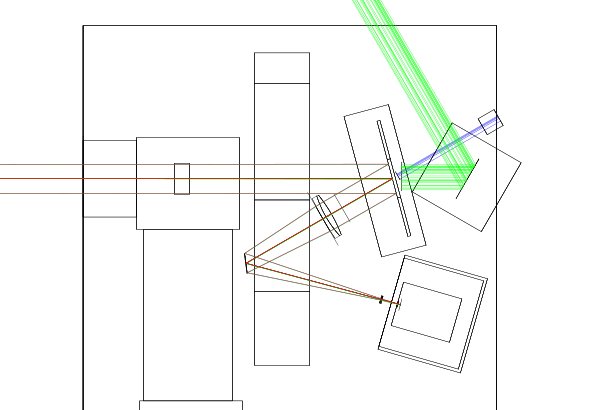 Direct Transmissive

Focal length 1525mm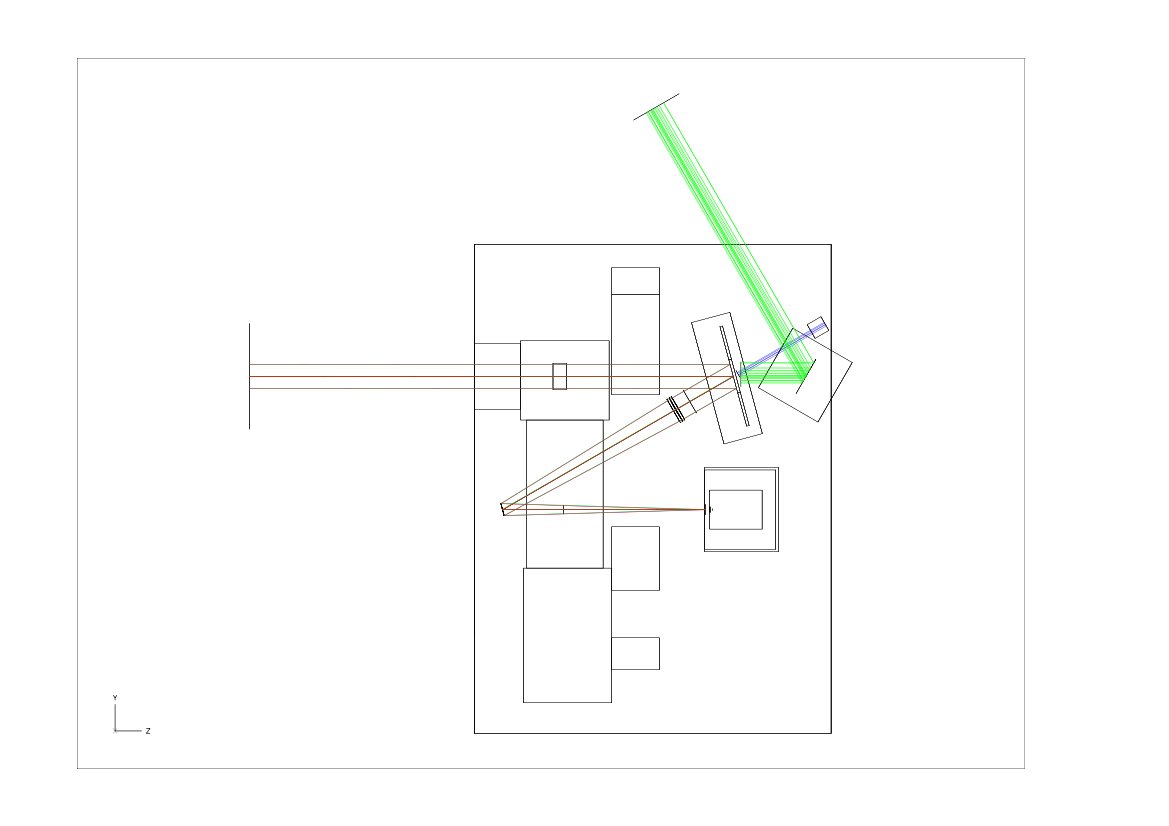 Other Conclusions
Reflective layout now requires a folding mirror; in previous layouts FTT beam is probably occulted by AAS beamsplitter
OAP off-axis angle ~30 deg is probably ok according to ICOS
No significant benefits from not respecting AO or future dichroic mount envelopes
Addition of a negative lens will be considered as a variation on the above layouts
New Tasks
All high priority unless stated.
ADR: Refine selected layouts
JSY: Query with NMT:

AAS envelope
Space to overhang table
Clearance above table
M4 position

ADR: Tolerancing of direct transmissive layout under table bending
CAH: Request permission and funding to measure Nasmyth table deformation and temperature gradient at AMOS (during next trip to NMT)